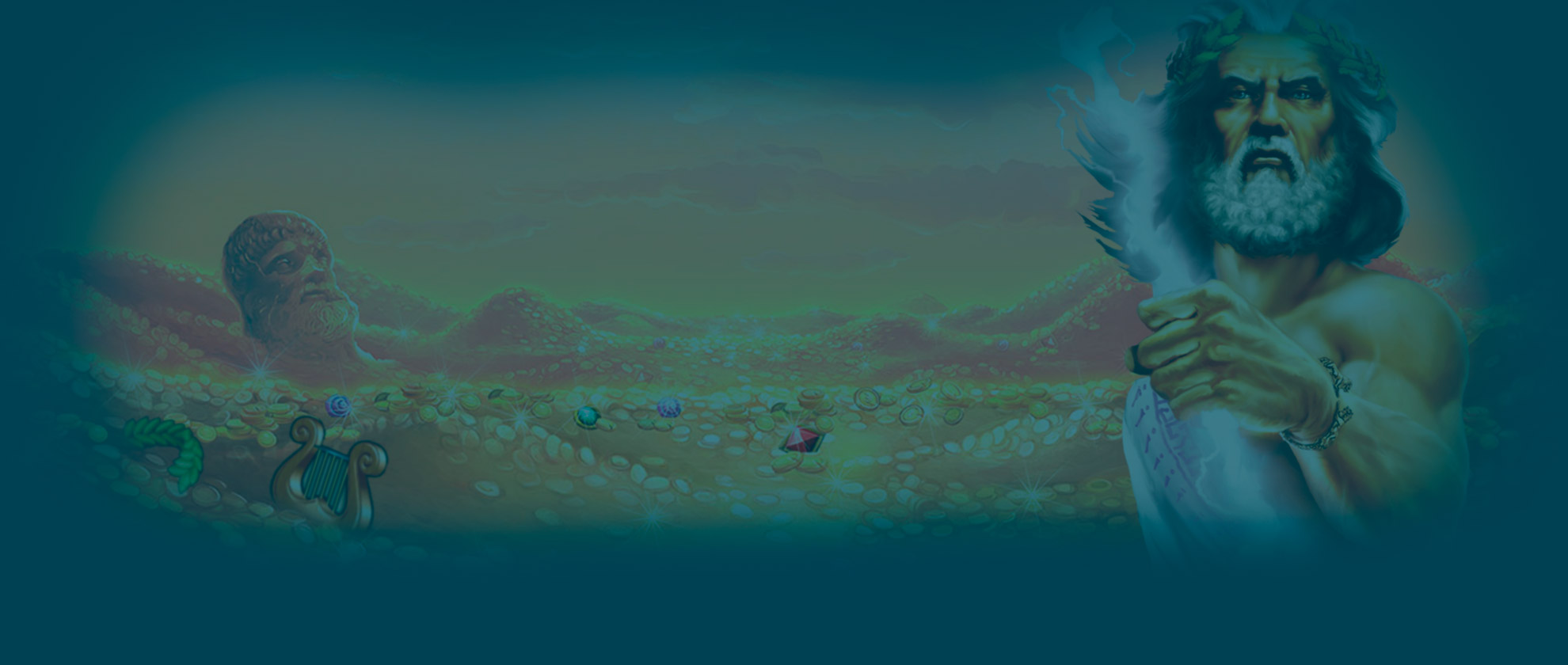 Cash Spin Slot Review
Online slots don't have to offer flashy graphics and tons of bonus features to be exciting and deliver awesome wins. Sometimes, it's a good idea to go back to basics to have genuine casino experience, and that's what Cash Spin slot machine is offering. We put together a complete review for this online slot that takes all players back with a classic slot designed to emphasize the genuine pleasure of spinning the reels and matching symbols to score extraordinary wins. Discover everything there is to know about Cash Spin free spins, bonus features, and other exciting features present in this online slot that will surely get your attention no matter if you're a big fan of classic slots or not.
Video Overview

Software

Bally Technologies

Minimum Bet

0.01 per line
Cash Spin Slot General Information
If you're already a fan of online slots, then you probably know Bally Technologies develop this one. Bally is an American company that is active in creating and developing slot machines since 1968. What started as a company that created physical slot machines, evolved into one of the best-known creators of online slots in the United States. Of course, this made their products very popular in Canada as well, and the slots and table games developed by Bally are popular all across the globe.

Now that you know the company that created this slot, it's time to start the Cash Spin slot review with some more general information about what you're going to find playing this game. You will be getting five simple reels on which the symbols spin to form winning combinations. There's also a bonus wheel for extra credits, but we're going to give you more details on that in the following sections. There's a twist to the whole classic approach since Bally decided to ditch the classic paylines in favor of a system that uses ways to win. Cash Spin has 243 ways to win, and that means that matching symbols will pay in any order and position, as long as they are placed on consecutive reels. So, you won't have to worry about selecting paylines and the possibility of missing out on a win just because you couldn't afford to play with all paylines active. The 243 ways to win is a perfect solution so that all players, no matter the experience level, can enjoy this online slot and have good chances of winning.
Another info that fits right into this paragraph is the Return to Player that Cash Spin slot offers. The RTP for this slot is 94.15%, and for those of you that are not familiar with what RTP means, it's the percentage of the games that come out of a game as winning out of the total bets that go into that slots. So, if $100 are going into the slot machine, at least $94.15 are going out as winnings. Don't confuse with your winning chances because this percentage does not apply to only one player. It's applied in the long run for the entire slot, and you can take a very big share of that 94.15% RTP when you hit a nice win.
Graphics, Audio and Gameplay for Cash Spin
When talking about the graphics used for the Cash Spin slot, we can recognize the classic style that Bally usually adopts for their titles. While there aren't many flashy elements, the graphic used for this slot is still neatly done and sharp enough to give you a friendly user interface. The symbols are sharply done, and the only animations besides the ones used for the spinning reels are the flash in the game title that goes on now and then. The buttons used for actions in the slot are also animated when you hover the mouse over them so that you get a nice feeling of the entire game.
From an audio perspective, the sound effects and soundtrack of the entire slot are perfectly synchronized with the theme. When you play Cash Spin slot, you actually feel like being part of a TV show where you're the main guest, and there are endless possibilities of winning huge amounts of money. A fitting sound effect accompanies every action, and that leads to a very pleasant atmosphere altogether. Of course, big wins are market by buzzes and similar sounds to draw attention to the feat you achieved and to allow you to enjoy even more.
Cash Spin Gameplay
Besides the five reels and 243 ways to win, there are many things to know about the Cash Spin slot game. For example, you need to know that you can choose the credit value so that your bet for each spin is what you can afford to pay. You are playing with a fixed amount of 40 credits. However, the credit value can be adjusted with the following values:
Between 0,01 and 0,09 in increments of 0,01
Between 0.20 and 1 in increments of 0.20
2
4
8
12
By multiplying the fixed amount of 40 credits with the credit value for each level, you get the minimum bet of the game, which is $ 0,40, as well as the maximum value, which stays at $480 per spin. It's clear enough that Cash Spin slot is a flexible online slot machine that allows players of all types to enjoy the experience thoroughly. You don't have to be a high roller to play the game. However, if you want to, you can spend $480 per spin with a chance of hitting huge wins.
Symbols in Features Available in Cash Spin Slot
Now that we've seen the details about graphics, audio, and the overall gameplay of this slot, it's time to take a closer look at what the symbols on the reels have to offer. The symbols contain the classic playing card symbols from 9 to A, which are the low-value symbols. These symbols will pay as follows:
9 and 10 – 1.5 times your stake
J and Q – 2 times your stake
K and A – 2.5 times your stake
The higher-paying symbols in Cash Spin are represented by the dollar sign that pays five times your total bet, an Emerald that gives you no more than 6.25 times your initial stake, a Ruby that pays 7.5 times and the Dimond – the highest paying symbol – that awards you with 12.5 your bet.
Besides the standard symbols that we presented above, the game also has a Wild symbol that is represented by an icon with a yellow background and the word "WILD" on it. There is also the U-Spin Wheel symbol pictured by an image of the lucky wheel and the words "U-SPIN" and the Money Bag symbol, which is a money bag on a green background. The wild symbols appear on reels 2 and 4 and can substitute any other symbol to form a winning combination, except the U-Spin and Money Bag symbols.
Cash Spin Bonus Features

The U-Spin Wheel bonus feature is triggered by three U-Spin symbols that land on reels 1,3, and 5 in one spin. It takes you to a wheel that you spin to find out your prize. You can either win an instant cash prize or 12 free spins. During the free spins, you accumulate wins without having to pay for the reels to spin, which is an excellent opportunity to round your profit.
Three Money Bag symbols trigger the Money Bag feature on reels 2,3, and 4. Here, you will have to choose between 3 different money bags that hide a random amount of money. The bag you select rewards you, and then you're back to the main game. Both the U-Spin and Money Bag features can be triggered during free spins.
Cash Spin Slot Tips
Now you know everything there is to know about this online slot. Now, all you have to do is start playing it and try your luck to see if you can hit a huge win. Even though all online slots work on a Random Number Generator that determines random results for each spin, you can still improve your winning chances. The first tip to have a better chance of winning big is to practice the game in demo mode for as long as you need to understand all its features and bonus games. Once you are sure you know everything works, you are ready to play it for real money at any of the casinos displayed on our website.
Another thing that will help you be more successful no matter if you're playing this slot on your computer or you're using the Cash Spin mobile app is knowing how to adapt the best size to your available balance. If you choose to place high bets each spin and you don't have a generous balance, you will only be able to spin the reels a couple of times, giving you fewer chances of hitting a big win or a bonus feature. So, if you adjust the bet size in such a way that it's perfectly balanced between getting a nice win and allowing you to play more, you increase your winning chances.
Conclusion
Having all the information about Cash Spin that one could ask for – gameplay, bet size, bonus features, tips on how to win more – all that's left to do is play the game and hit that nice win you are looking for. Remember, you should always play the game in demo mode first to get to know all the features, and our websites allow you to do that for as long as you want. Play Cash Spin slot right now and prepare for huge wins!
Characteristics

Autostart

Bonus Game

Multiplayer

Free Spins

Progressive

Wild Symbol